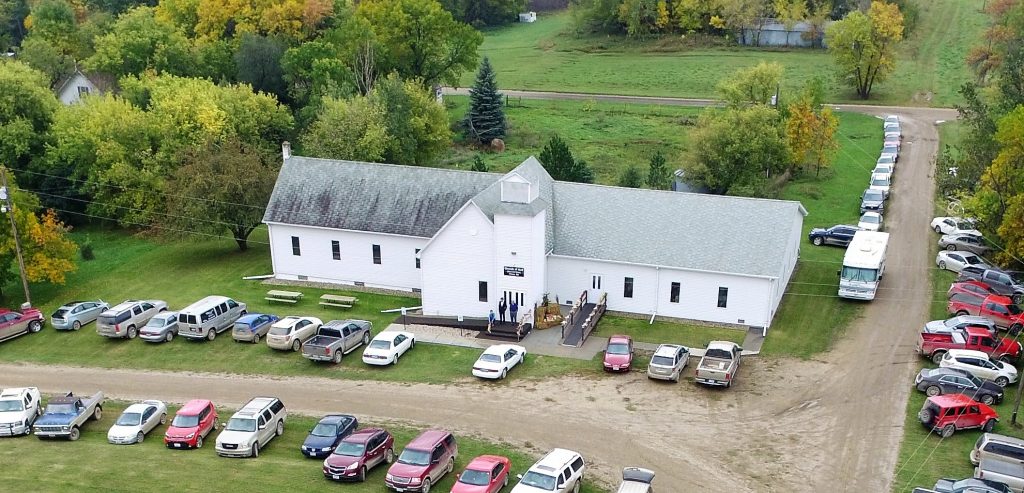 Alfred Church of God (Seventh-Day)
406 Winchester Street
Alfred, ND 58454-4202
Telephone#: 701-485-3705

WELCOME!…….Have a look around our menu structure at both the TOP and BOTTOM of our homepage.  Feel free to click on the various menus of topics or areas of information that might interest you.  The menu titles are pages as well, so don't forget to click on them first.  Please feel free to contact the pastor or webmaster with any questions or comments that you may have about our site. Visitors are always welcome!

We update this website on a regular basis, so remember to check out our "Upcoming Events Links" top menu page including the sub-menu "Youth Ministries Page" for any upcoming planned youth events for the area churches. 
Also check out the "General Conference" link and a number of links in the sub menu that give you information on church history, doctrines, literature/tracts, and access to the Bible Advocate magazine.
---
Livestream of Alfred Sabbath Morning Services
You have three options for accessing Alfred Worship Services:  
1.)

Watch the Alfred worship services live each Sabbath around 11:00 am

(Central Standard Time U.S.)

in 2 steps (A and B).
A: click the link below for the YouTube Channel and then…. 
B: look for the "Watch Live" link on the page and click it to view the live service…or subscribe to the channel and you will be notified when going live.
(Link address:  https://www.youtube.com/c/cog7alfred/videos)
2.)

Watch previously-recorded videos of church services on the"COG7 Alfred"

YouTube Channel
click here

<<

Watch Previously-recorded Services on YouTube Channel

>>
or


3.)

Listen to previously-recorded audio sermons on "

Audio Sermons

" or "

Special Audio Sermons

" links at top of page.
---
FYI: Click the link below or plug address into your browser to go to the General Conference YouTube page.  You will be able to view "live" or recorded services/events posted by the General Conference.
General Conference of the Church of God – YouTube Page 
Link address is https://www.youtube.com/@cog7
---
Our Basic Belief Statement:
The Church of God Seventh Day in Alfred, ND is a Sabbath-keeping Church that believes in the inerrancy of the Bible and seeks to keep the Commandments of God and the Faith in Jesus Christ as Lord and Head of the Church. We believe that the Seventh Day Sabbath and the Ten Commandments are still valid and in effect today, searching only the Scriptures for Truth, rather than the writings of the Early Church Fathers or any other denominational creeds. For further information, please see "Doctrinal Beliefs."
---
Sabbath Services:
>10:00 a.m. Sabbath School for children and adults.
(2023 Q3) Bible Studies for Adults is entitled, "Cultivating the Fruit of the Spirit." 

>11:00 a.m. Worship Services
*Pastor at the Devil's Lake Church the 2nd Sabbath of each month unless otherwise noted.

*Every 4th Sabbath: A "Pot-Blessing" meal after the Worship Service!
---
PASTOR CONTACT INFORMATION: 
Stephen J. Kyner