Pastor Kyner – bio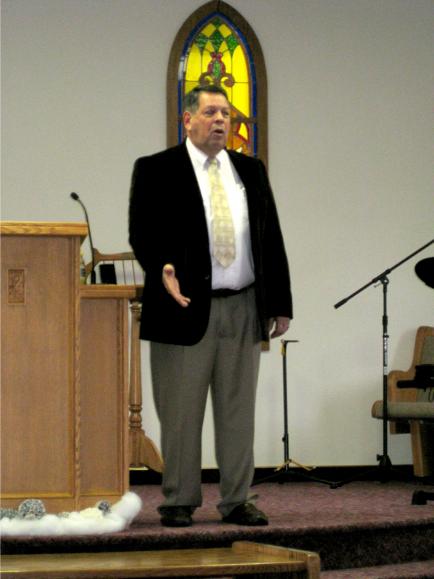 Pastor Stephen J. Kyner

An Introduction To Our Pastor:
Pastor Stephen J. Kyner has pastored and served in the ministry Church of God (Seventh Day) for 47 years.
Pastor Kyner is originally from Pennsylvania and with his father in the US Army, Stephen traveled across the United States and has lived in seven states including Alaska, California, and Alabama. At age 21, he received a call to the ministry and moved to Stanberry, Missouri to study at the Midwest Bible College. He continued his education in Alabama, receiving a BA in Psychology and Sociology from Jacksonville State University in Jacksonville, Alabama. His service in the Southeast District was mostly bi-vocational in construction wanting help smaller churches that could not afford a pastor.
Pastor Kyner and his wife of 40 years, Vangie, have made their home in Jamestown, North Dakota for 15 years. They have two children and three grandchildren. Pastor Kyner currently serves as pastor of the Alfred Church of God (Seventh Day) with people attending from Jamestown and the surrounding rural communities. On the second Sabbath (Saturday) of each month, Pastor Kyner travels to Devils Lake, ND to conduct services for a small group there at the Devil's Lake Church of God (Seventh Day). He participates in local ministerial groups (Jamestown/Gackle), leads chapel services at area nursing homes and care facilities, and provides sermons for worship services at a small Baptist church when needed.
Pastor Kyner loves spending time with his family and especially the grandchildren. He enjoys music and woodworking, but most of all looks forward to studying, teaching, and preaching the Word. It is such a privilege to help someone see the wonderful truths of the Bible and particularly the plan of salvation. Pastor Kyner feels so honored when he can minister to the hurting and those who have suffered loss.
---